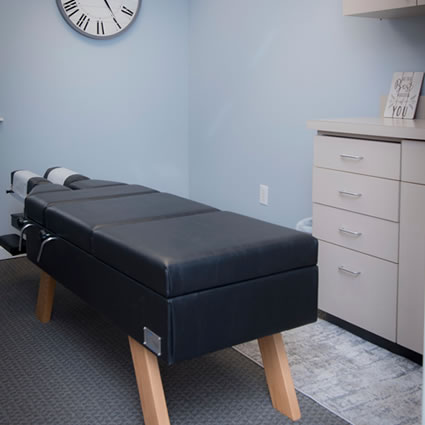 Chiropractic Care
Chiropractic is natural health care, providing whole body healing without drugs or surgery. Non-invasive and holistic, chiropractic focuses on keeping the spine and nervous system healthy and in balance.
Our bodies are equipped with a natural healing system controlled by the spine and nervous system. When a misalignment occurs, through injury or other trauma, it puts pressure on the spinal nerves, affecting movement and function. Chiropractic corrects the problem, allowing the body to perform as designed.
NEW PATIENTS

How Can It Help Me?
Chiropractic adjustments correct misalignments in the spine and joints, and restore normal movement and function. Proper alignment helps with posture and balance, and relieves everyday stress, pressure and muscle tension.
In addition to pain reduction, chiropractic helps the body heal from injuries. Regular adjustments can increase flexibility, improve range of motion, and optimize the body's performance.
Our patients have seen improvement in these conditions
Upper, lower and mid back pain
Neck, knee and shoulder pain
Arm and hand pain
Leg and foot pain
Carpal Tunnel Syndrome
Plantar Fasciitis
Sciatica
Pinched nerves
Herniated or bulging discs, degenerative disc disease
Pregnancy related issues
Pediatric issues
Sports injuries
And more…
At Sertell Chiropractic Clinic, we work with patients of all ages, from infants and teens to adults and seniors. Whether you have an acute issue or have suffered with chronic pain for years, we can create a plan that will help you.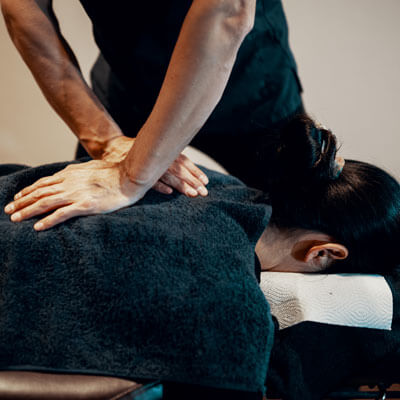 Tools and Techniques
We use a variety of adjusting techniques, including Diversified, Thompson Drop, Gonstead, Flexion Distraction, Activator® and ArthroStim®. Additional modalities include traction, Electrical stimulation, Hydromassage, and Ultrasound. Diagnostic tools like Digital X-rays, Posture Pro Analysis, and INSiGHT™ Subluxation Station provide accurate results.
With state-of-the-art diagnostic technology, and various therapies and adjunct services, Sertell Chiropractic Clinic can provide you with the highest quality chiropractic care. Our holistic approach also includes nutrition counseling and supplements.
Ready to Get Started?
It's time to do something about your pain and start living the life you want and deserve. We're here to help; contact our office and make an appointment today.
---
Chiropractic Care | (937) 484-3400