About Sertell Chiropractic Clinic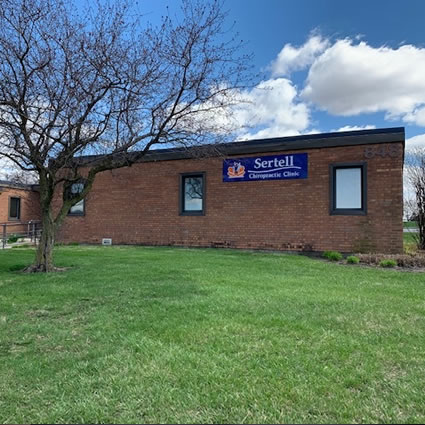 At Sertell Chiropractic Clinic, we focus on wellness and prevention instead of pain. We'll help relieve your pain, stabilize your condition, and optimize your wellness for a lifetime. In our current location since 2008, we have helped hundreds, if not thousands, discover the benefits of chiropractic care.
Our Mission
Our mission is to help people of all ages reach their full potential to live a pain-free life through wellness care, without drugs or surgery.
A Hands-on Approach
We are a whole health wellness center. Whatever might be wrong with you, let's see if we can help you naturally and holistically. We serve all ages, from infants to seniors. Helping patients who have tried many different health options without success is one of our specialties.
Many complaints, issues and problems can be handled with quality chiropractic care. Doesn't matter what it is, we'll do our best to help you. And if we can't, we'll make sure you get the help you need elsewhere.
MEET DR. SERTELL

Bringing Natural Health to Our Community
Dr. Sertell worked as an associate in the community when she first came out of college in 2004. She and her husband decided on the area because they liked the small-town feel. Making a deep connection with a local church was also a deciding factor. Her faith guides her to operate with integrity in all that she does.
Our goal is to have natural chiropractic care as the primary healthcare for our community. We want at least 80% under chiropractic care and off of drugs and surgical interventions. We love working with families, and especially children. Starting our young on the path to wellness is a priority. Dr. Sertell's sons have been adjusted since birth!
Serving With Distinction
Sertell Chiropractic Clinic is proud to be an Integrity Elite office since 2018 and to receive the Integrity ***** designation for quality service in 2016.
Discover The Chiropractic Difference
Find out more about natural and holistic chiropractic care. Our staff is here to answer your questions; contact us today!
---
About Sertell Chiropractic Clinic | (937) 484-3400